Corrosion & CP services for LNG Terminals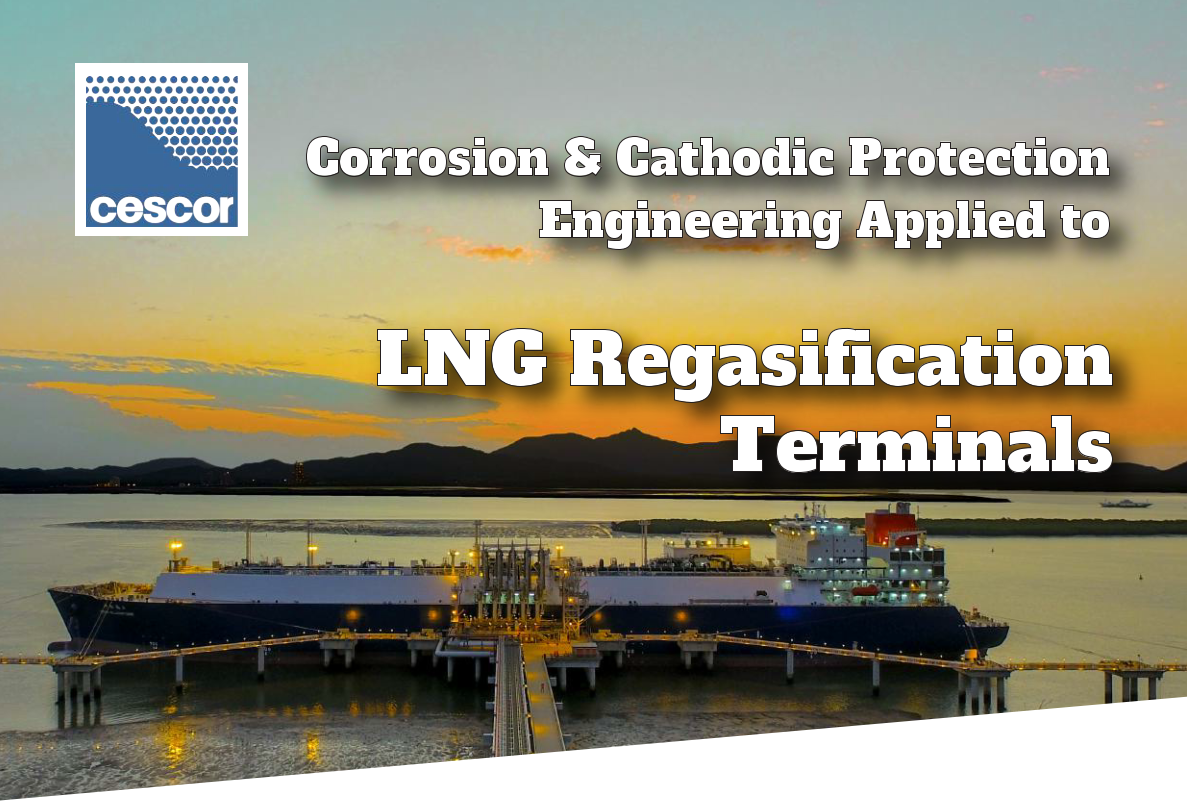 We have just published our new flyer on Corrosion & Cathodic Protection Engineering Applied to LNG Terminals.
Some of the services that Cescor can provide during the design phase are:
Material selection and corrosion risk assessments implementing FMECA (Failure Mode, Effects & Criticality Analysis) and FTA (Fault Tree Analysis) methodologies
Corrosion management philosophies and manuals
Cathodic protection design for onshore/offshore applications, incorporating finite element and boundary element methods
Definition of metallurgical requirements as well as welding and coatings engineering support for pipelines, steel structures and critical components.
Cescor can assist with the following services during the operational phase:
Risk Based Inspection (RBI) planning for pressure vessels and piping to API 581, DNV GL RP F116/ G101
Integrity operating windows assessment to API RP 584
Fitness for service assessments to ASME B31G / DNV RP F101
Inspection supervision, corrosion data analysis and evaluation
Integrity assessments for pipelines, steel structures and critical components
Cathodic protection inspections for offshore or onshore steel structures
Concrete durability assessments for Gravity Based Structures (GBS).to LNG Regasification Terminals.
Find out more about what we do on the new flyer now available in our download area.